Support your employer branding efforts by advertising on premium spots within the Reeply platform
Three different placement options, one thing in common - efficiency!
Maximize your reach with our Ad Placements
Make a big impact by placing your ad at the top of every member's newsfeed. This placement option guarantees maximum exposure and visibility, as every member that logs in will see your ad. Your ad will stand out from the other content, making sure your message is not missed. With this placement, you can reach a large and diverse audience, spreading awareness and driving conversions.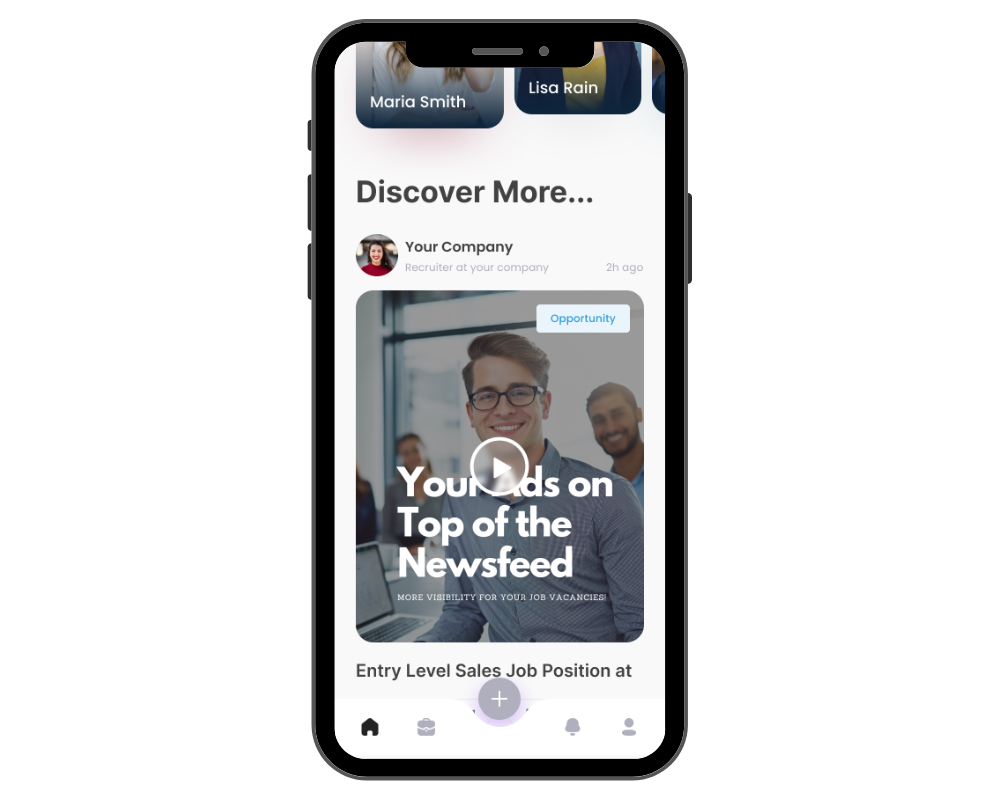 Place your ad in front of an engaged audience with our search placement option. Your ad will appear in the search results for members and jobs, ensuring maximum visibility to your target audience. Whether they are searching for specific members, job opportunities, or related content, your ad will be right there in front of them, just like the student entrepreneur network example.
Suggested Accounts Placement
Reach new members as they join our network by placing your ad in the suggested accounts section. This placement option offers the opportunity to make a lasting first impression on potential candidates. As new members sign up, they will be presented with a list of suggested accounts to follow, including yours. Your ad will be one of the first things they see, helping to build brand recognition and establish trust with potential candidates. This placement option is perfect for businesses looking to expand their reach.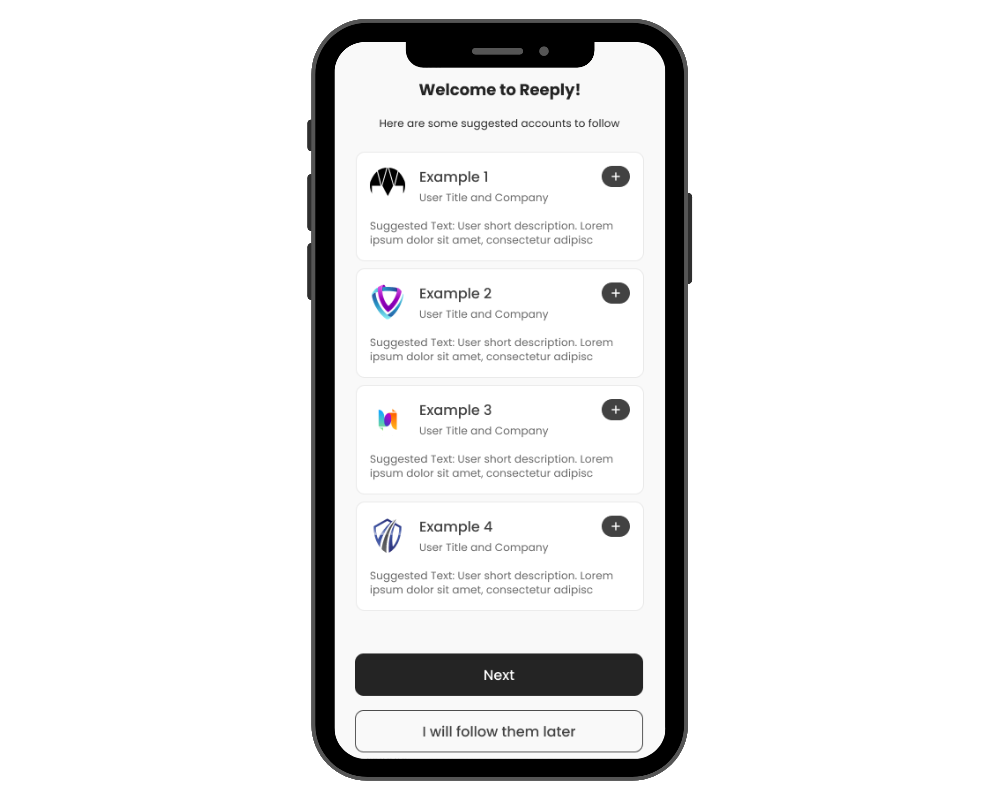 You want to advertise on Reeply?
Simply get in touch with our team if you want to start advertising on Reeply. We will discuss your advertising objectives and how we can assist you.